Now, 175,000 stuffed toys and almost 15 years later, Claire bear's is looking to widen her catchment area and expand the program. She envisions inviting others from the Diaspora to help send stuffed toys to the following locations on her list:
If you send the duffel of toys via El Al with a paying passenger $100, then the El Al office needs to be notified ahead of time, that you are carrying Claire's bears on board.
If you would like the toys picked up at the airport, Ira Gidon, Debby Gedal and the Wolfes are periodically available to do these pick ups.
For any further information, contact Claire's bears at www.bearsfrombergenfield.com or her email at lgcg98@aol.com.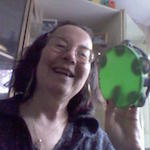 Rabbi Claire Ginsburg Goldstein has been the camp Rabbi for 18 years at Surprise Lake Camp, a Jewish Federation funded camp. We bing in 15-20 Israeli counselors each summer so that our campers can learn to love Israel. She has been married to Larry Goldstein for 34+ years and they have four children, Sam, Shira, Seth and Sarah Rose.